Communication &
Security
OCS offers state of the art telecom solutions that encompass fiber-optic, copper cable and RF systems.
The company undertakes the implementation of:
IP Networks – LAN, WAN,WIFI,WLAN
We design and integrate data system solutions including routers, switches, Structured Cabling System, Copper and Optical Fiber cable, WIFI and WLAN. All the integration activities are carried out by manufacturer certified engineers and installers to ensure performance warranties are in place after completion of the implementation.
Closed Circuit TV (CCTV)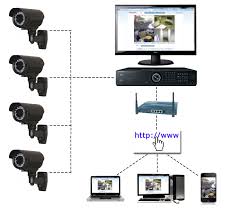 We OCS provide a range of CCTV security & surveillance systems to secure people and property. We offer an extensive range of innovative and high-quality surveillance products and solutions that feature intelligent analytics functionality. Our team of CCTV engineers and installers has extensive experience in installing large scale CCTV surveillance projects in different industries
PABX system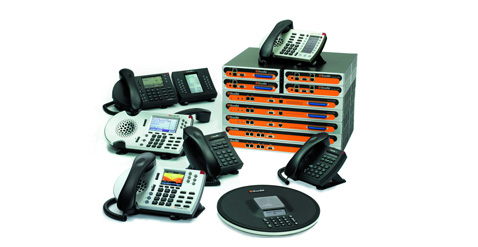 PABX allows a single access number to offer multiple lines to outside callers. A private automatic branch exchange (PABX) is an automatic telephone switching system within a private enterprise. OCS designs and implements the PABX system with reputed brands for the customer satisfaction.
Video Conferencing System
We offer Video conferencing system as per the customer requirement. We have the right solutions to scale with all the business demands of our customers.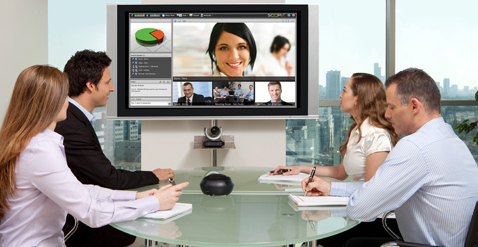 Structured Cabling System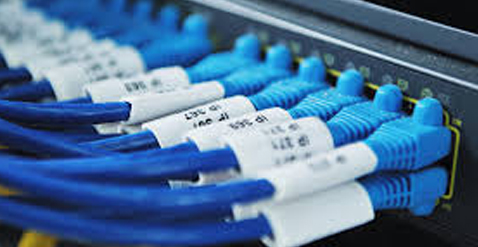 We specialize in installing structured cabling for both data and voice requirements. We use standard cables for voice, depending on your requirement and CAT.5E, CAT.6, CAT.6A and CAT7 for Data. We will work with our customers to successfully install a cabling infrastructure which is easy to manage and maintain and aesthetically synchronizes with your interior ambiance.
FOC laying, Splicing & Testing
OCS had extensive experience in executing fiber optic cabling, using single mode and multimode cables. Fiber cabling is essentially used as either as back bone for copper cabling infrastructure or for campus area network. We are designing of Fiber Optic Cable Networks and Executing of Turnkey outside Plant Fiber Optic Cable Projects. We also do Trenching, Ducting, Cable laying, Cable Blowing, Manhole/Hand Hole Constructions, Testing and Commissioning of Fiber Optic Cables, Splicing, Termination, Testing and commissioning services.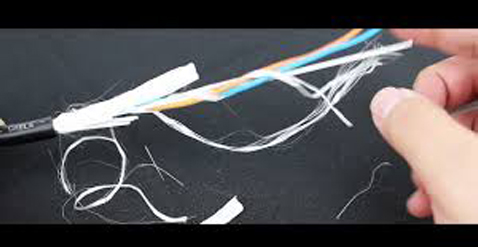 PAGA System
Oriental Control Systems design, supplies and commissions Public Address and General Alarm Systems [PAGA] specifically for aggressive industrial situations where reliable operation is required in climatic extremes and/or potentially explosive atmospheres.
Audio Visual System
OCS has been responsible for the consultation, design and installation of integrated AV equipment in many public and private sector organisations. We, as a dedicated systems integrator for audio visual solutions, offer the entire gamut of services including designing, installation and execution for facilitating augmented communication for organizations irrespective of their size.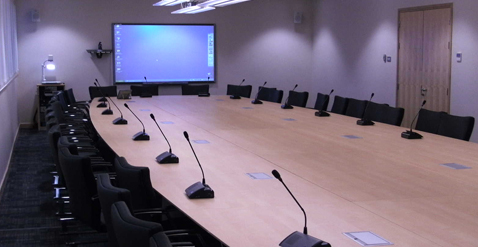 Access Control System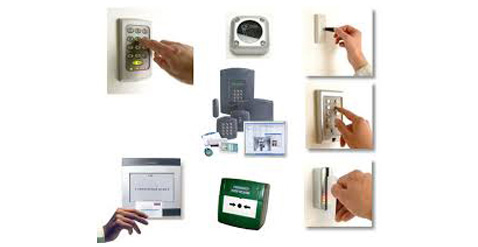 We provide Access control systems for medium and large installations which includes Contact / contact less card and Biometric readers, magnetic locks, electric strikes, sliding doors, turnstiles, sliding gates, barriers, Access control system servers, escalation management. Our solutions are customized for commercial, industrial and defence sectors with higher degree of integration to Security Command and Control systems
SMATV System
Satellite Master Antenna (SMA) Systems have been the backbone of community TV viewing systems since the last 5 decades. We, Oriental Control Systems (OCS) offer the state of art technology products and solutions from the global leaders in this segment.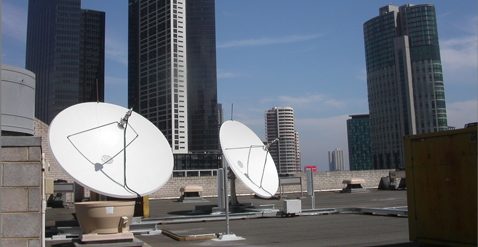 Radio Communication Systems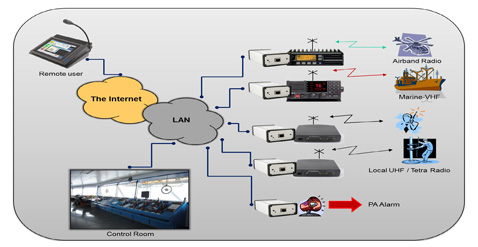 We offer Microwave, UHF and VHF Radio systems in Point to Point and Point to Multi point configurations for various applications.
Integrated
Security Systems
OCS provides integrated Security Monitoring and Management Systems and offer solutions for: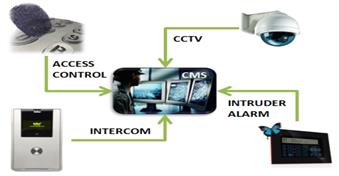 Access Control
Access Control and Management Systems also make a vital contribution to physical site security and anti-intrusion in controlling entry or access to specific areas of the site. This may be main gate entrances for either vehicles or personnel via road barriers or turnstiles manually operated by security personnel or via means of a range of electronic technologies such as proximity fobs or magnetic cards that effectively act as an electric key.
Additionally, secured areas such as control rooms of the site can be restricted and controlled by using electro-magnetic door locks that can be activated using the same electronic key. All access events are logged and are time/date stamped to provide an effective access management data base tool.
Closed Circuit TV (CCTV)
Close Circuit Television Systems (CCTV) are used for both monitoring site processes and or site security surveillance using a network of strategically located fixed or remote control cameras with associated ancillaries such as mast towers or flood light where required or specified.
Using the latest proven technological developments in cameras, monitors and control systems CCTV systems are designed and engineered for both industrial and hazardous area environmental applications and in full compliance to the applicable safety and international standards.
Perimeter and Intruder Detection
Perimeter Fence Intrusion Detection Systems provide the first layer of electronic security to monitor the first level of physical security of the plant. These systems use a number of different technology to monitor fence intrusion from microwave perimeter detection or fence sensors.
Sensors are strategically located to monitor perimeter fence integrity where the detection is annunciate and an alarm sounded on a video monitor. This system can also be interfaced with the CCTV system to display the image of the nearest camera for visual verification by security personnel. These systems are custom designed, engineered and configured to clients specific requirements and can be seamlessly integrated together and over networks with other systems.